How Twitter Business Direct Messages service works?
Subscribe to our service, it is only $20 a month.
Define your Rich DM which can include the message, the select options and the buttons.
Send manually your rich direct message to your followers, one-by-one, from our tool.
The Rich direct message is saved and can be reused anytime, or you can replace it with the new one.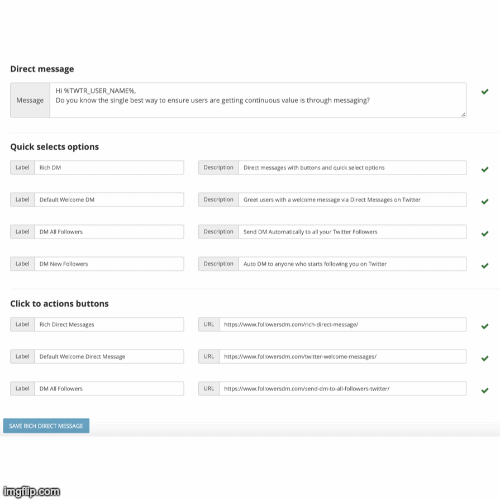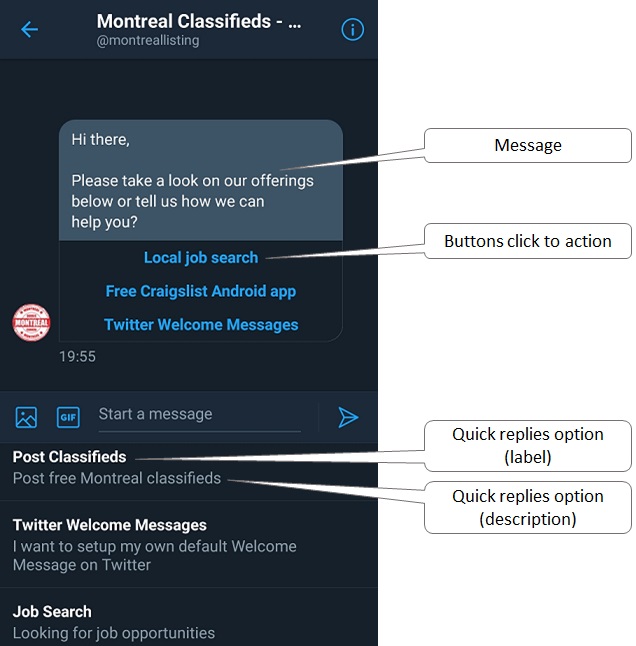 What makes the Rich Direct Messages so special?
The buttons can be used to open any URL from the Direct Message compose view. This feature is intended to make it easier for users to complete actions outside of Direct Messages, whether in a web-view or in another part of the Twitter app.
Use quick replies for fast, structured responses. Quick replies let businesses prompt people with simple, guided ways to reply to a Direct Message, by choosing from a list of options or prompts to enter specific text values. This enables businesses to create seamless, automated experiences that makes resolving problems and engaging with customers fast and easy.