In order to create a Twitter app, Twitter requires your mobile number set in your user's setting on twitter.com. You do this only for one user only under which you will create Twitter app. Login on twitter.com, click on settings and select Mobile menu, and type your cellphone number. Twitter will send you a verification code.

Go to https://apps.twitter.com/. Sign in with your Twitter account. This is where you create a Twitter app. This app can be used with multiple Twitter users, and this step you do only once.
Click on Create New App

Fill-up all the details as showin in the picture
Application name must be unique.
Please make sure to specify "Callback URL" exactly like this: http://127.0.0.1:8080/
And click on "Create your Twitter application".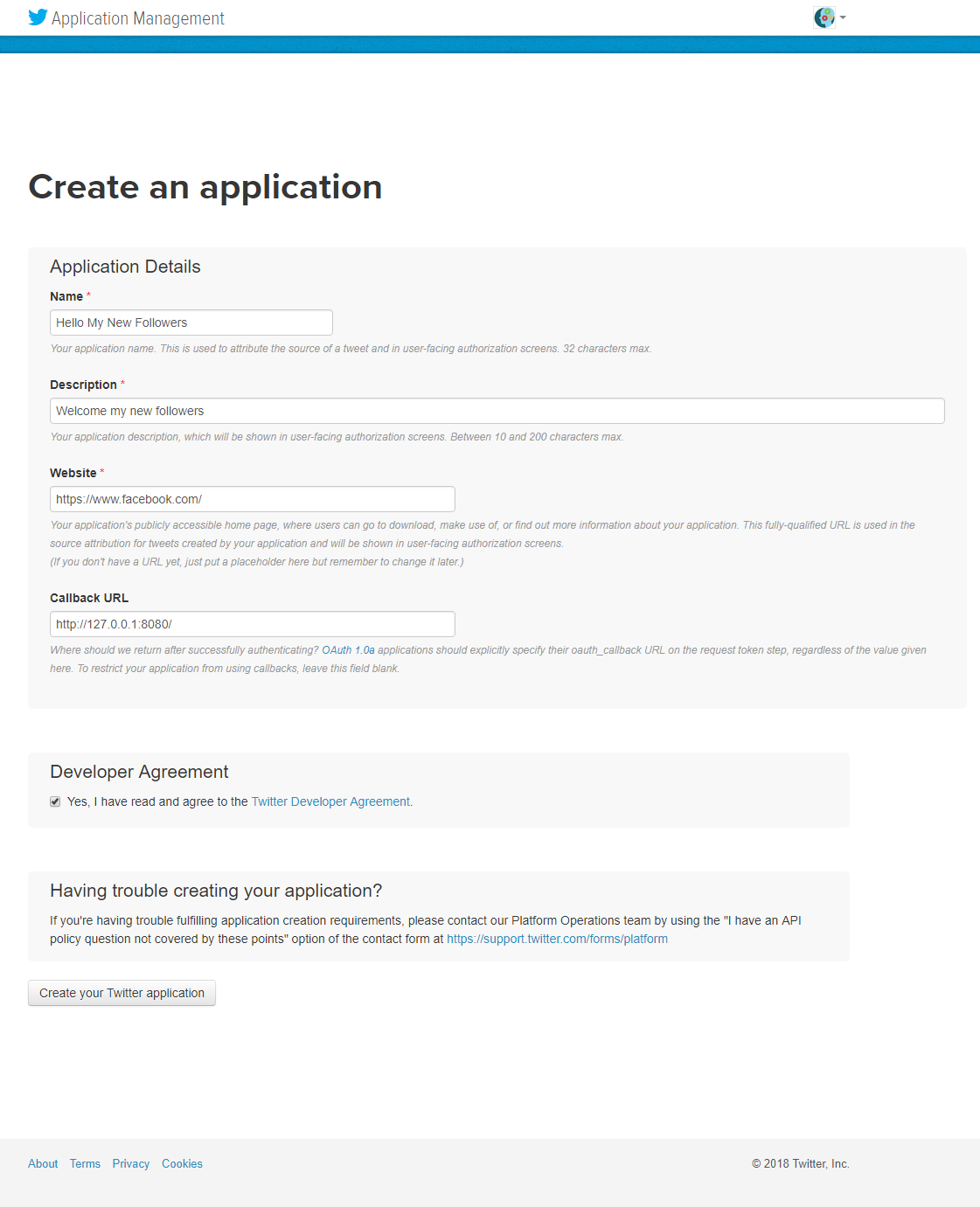 Click on Permissions tab and select Read, Write and Access direct messages option as shown below. Click on Update Setting button.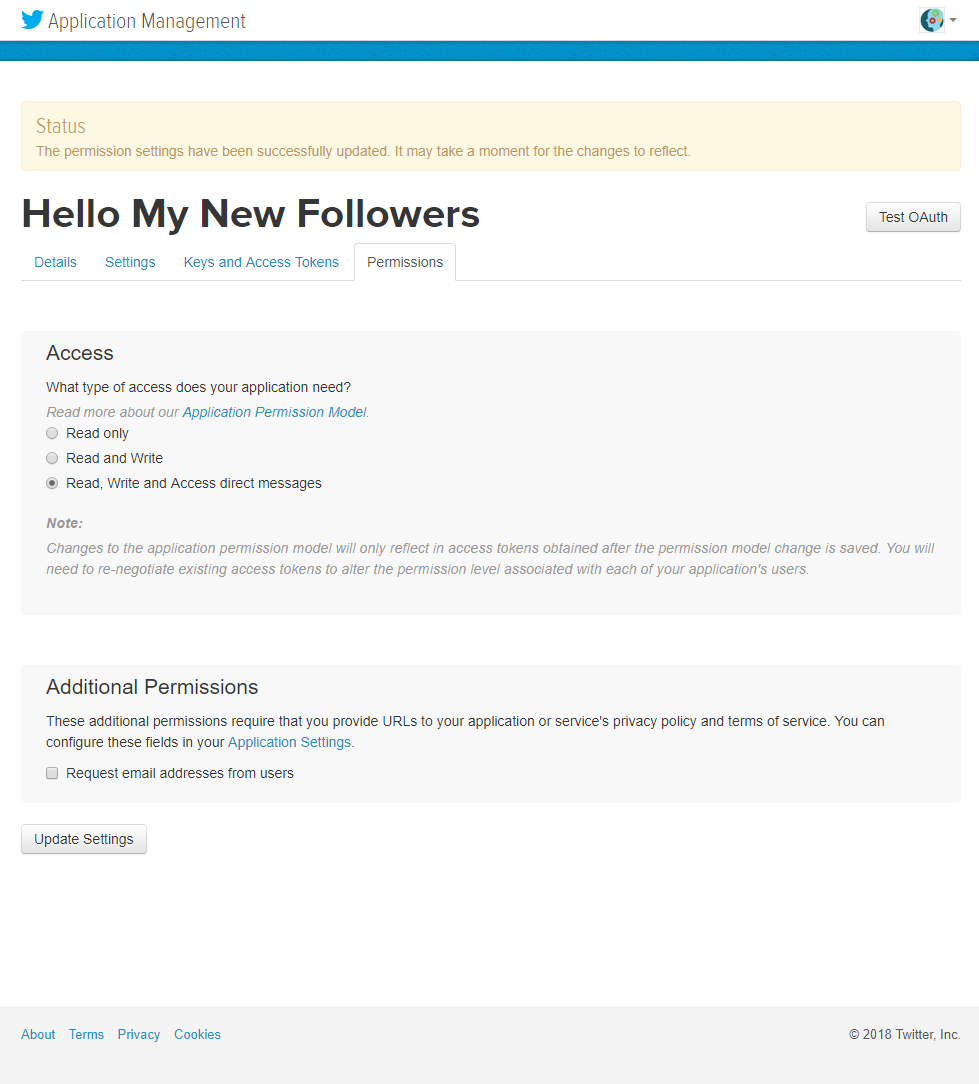 Click on Keys and Access Tokens tab, and copy-paste Consumer Key and Secret. You will use these values later.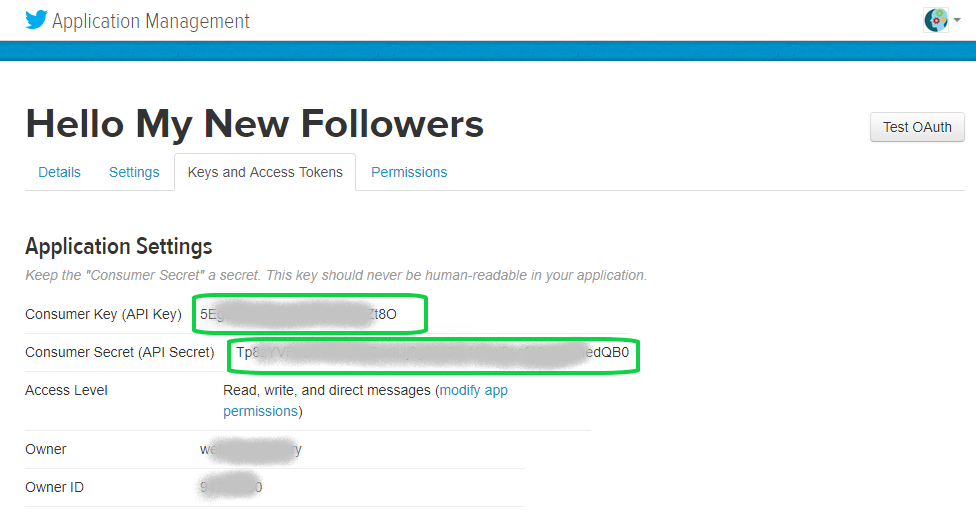 We are done now with creating and setting your Twitter app. Lets move to Activating Auto DM