Start our application by running autodm.bat (or ./autodm.sh on Linux or Mac)
Launch browser and open this URL: http://127.0.0.1:8080/index.html
Click on Application Settings & Activation button.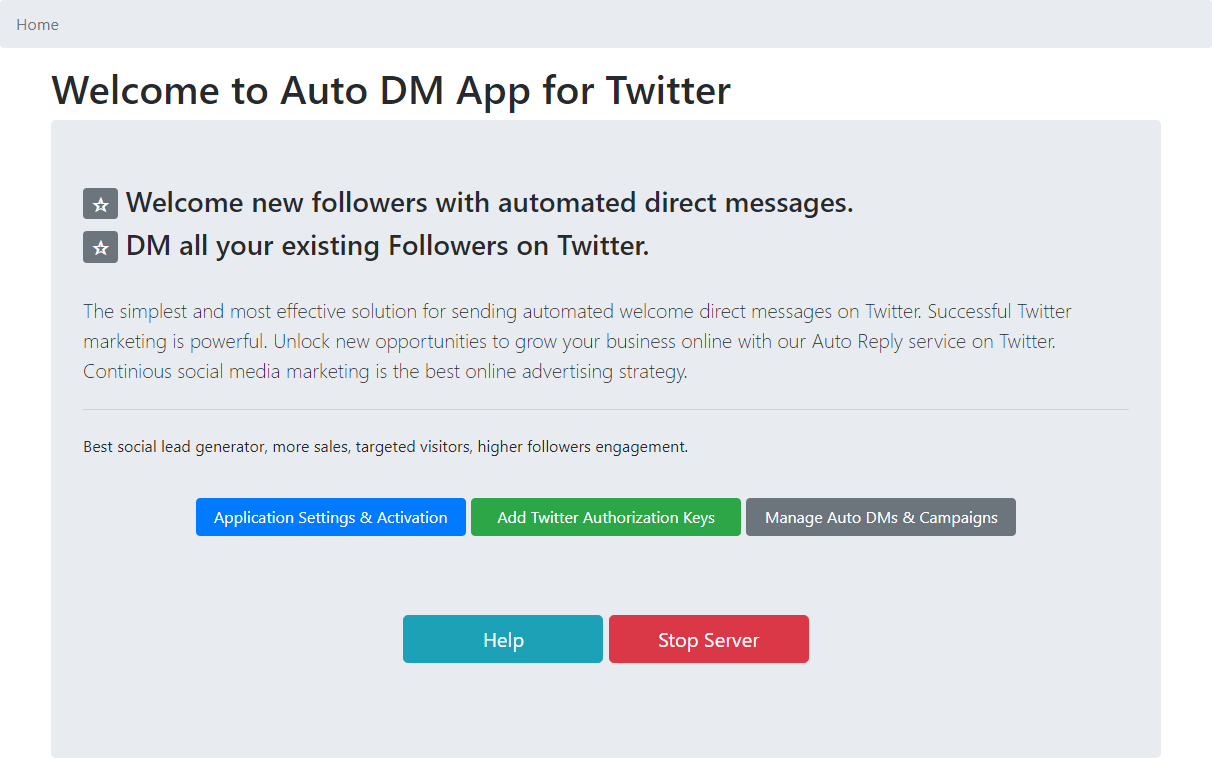 Copy the token (as shown in the screenshot below) and email it to [email protected]. We will generate your license key and will send you the activation key.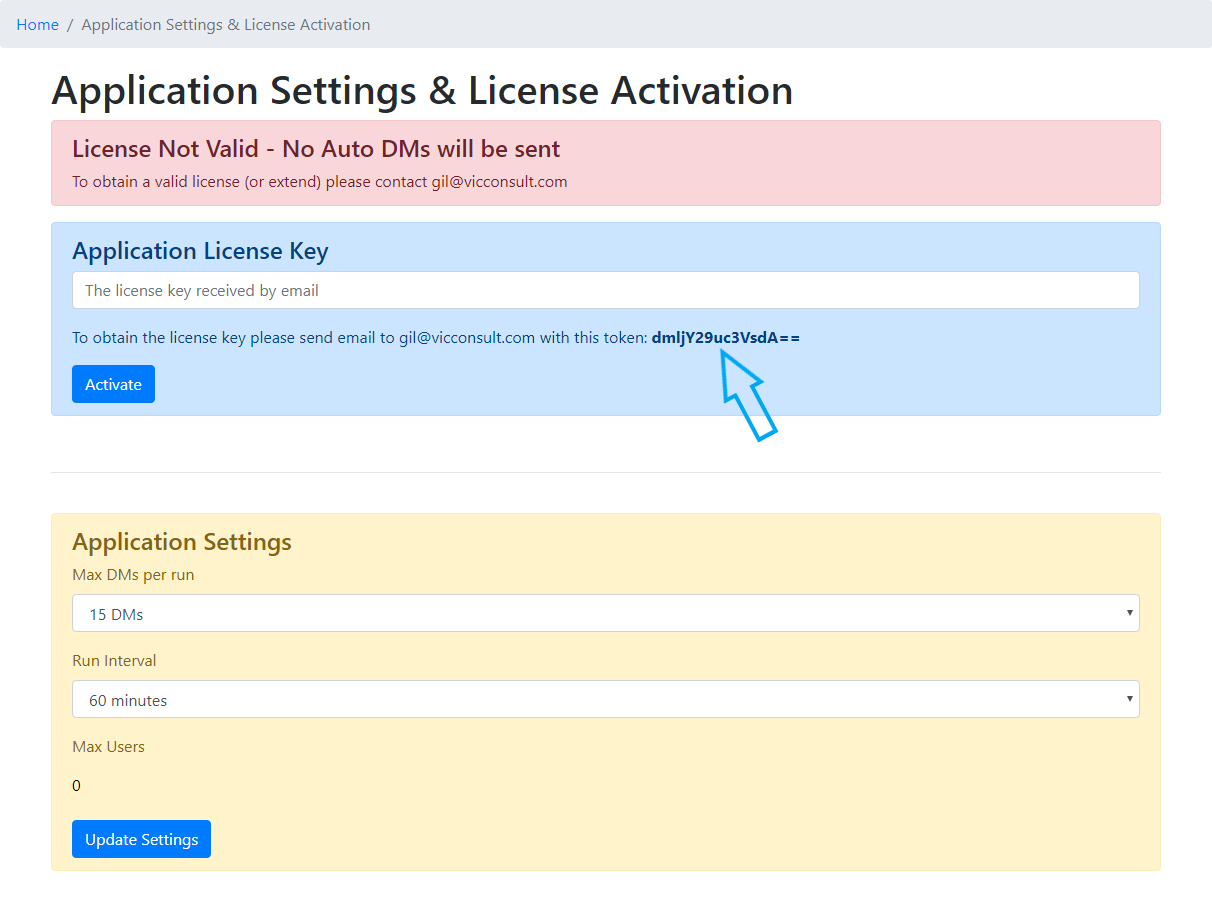 After you received the license key, just paste it and click on Activate button.

Your will get this screen upon successful license key verification.

We are done now with activating your Auto DM app. Lets move to define the Twitter App