Edit Welcome New Followers
Now it is time to write Auto DM new Followers messages. Please make sure you enabled the service, by default it is created as disabled.
Click on Edit Auto DM New Followers for each of signed users.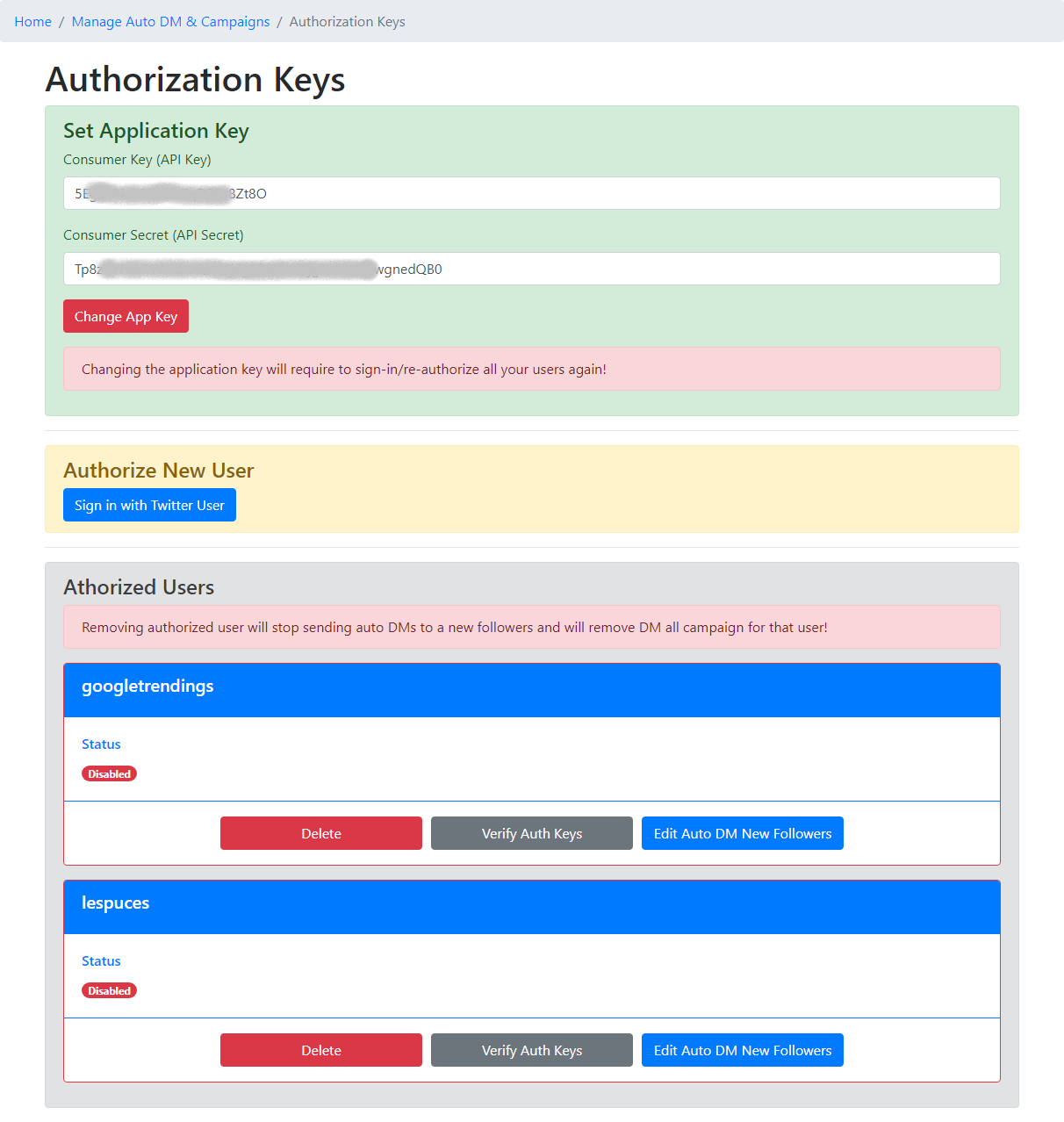 Write your message, use special tags, emoji's, and change status to Enabled, click on Update Auto DM New Followers to save the changes.
Your service is ready to send welcome message to a new followers. The service will send 10-15 DMs every 30-60 minutes as you defined in application settings.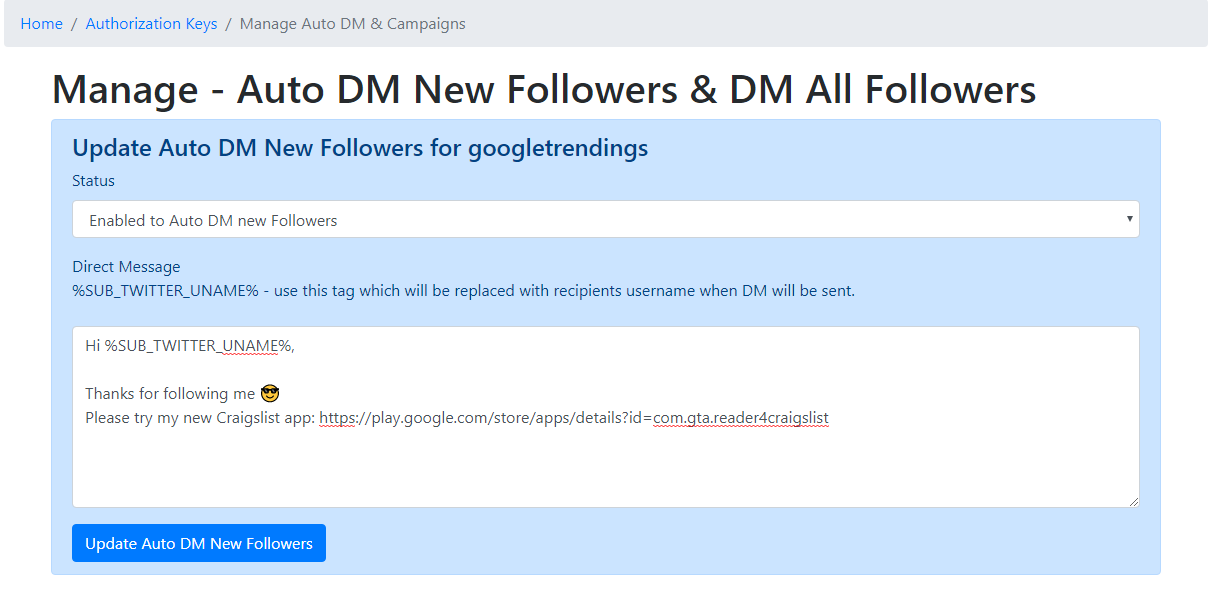 Create DM All Followers Campaigns
For every signed user you can create one DM All Followers campaign. When campaign ends (or you decide to stop it at any time), you should delete old campaign in order to create a new campaign for the same user. Only one DM All campaign can be created per user at a time.
Click on Create DM All Campaign button.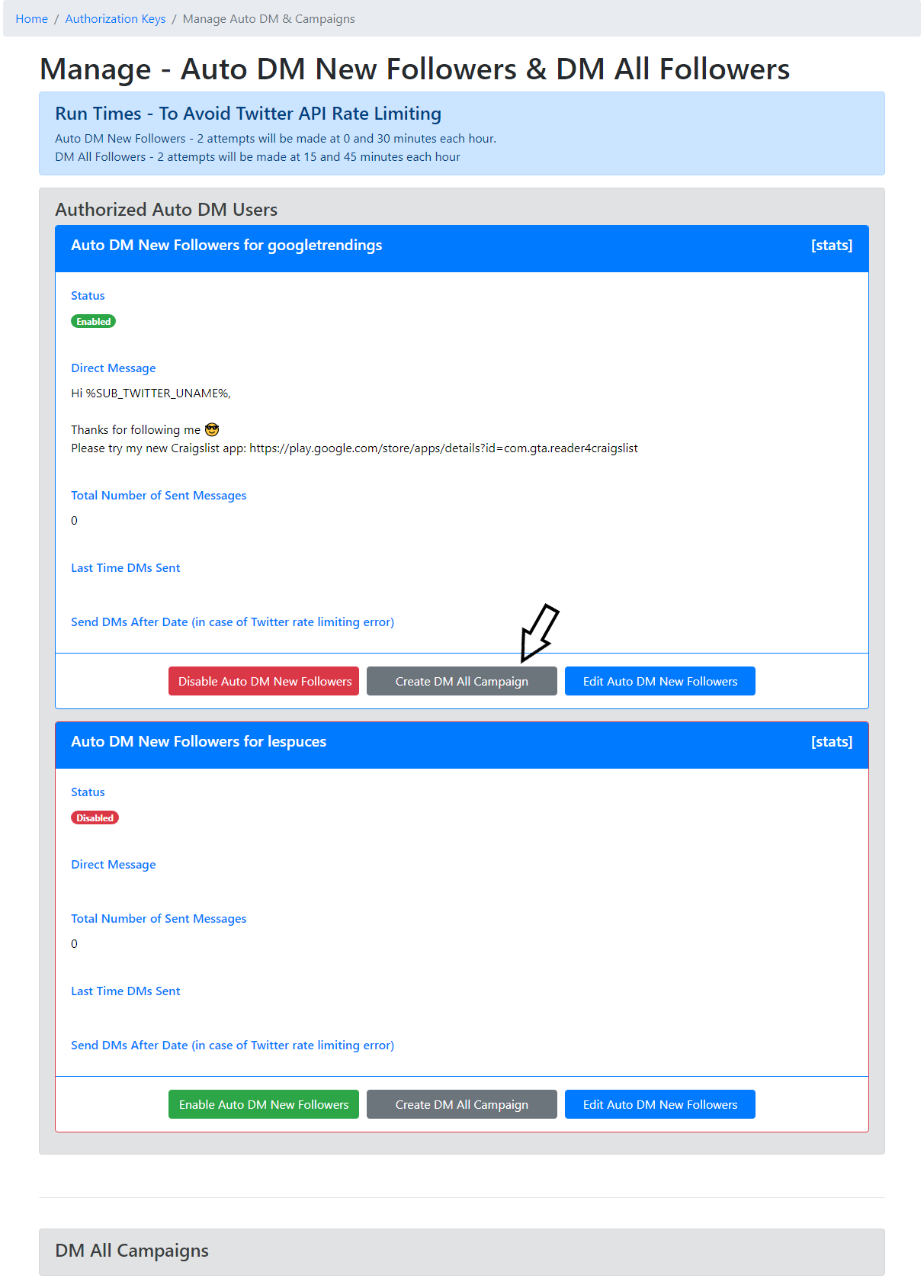 Write your message which you want to be sent to all your Twitter Followers. Use special tags, and emoji's.
Change status to Enabled and click on Create Campaign to save the settings.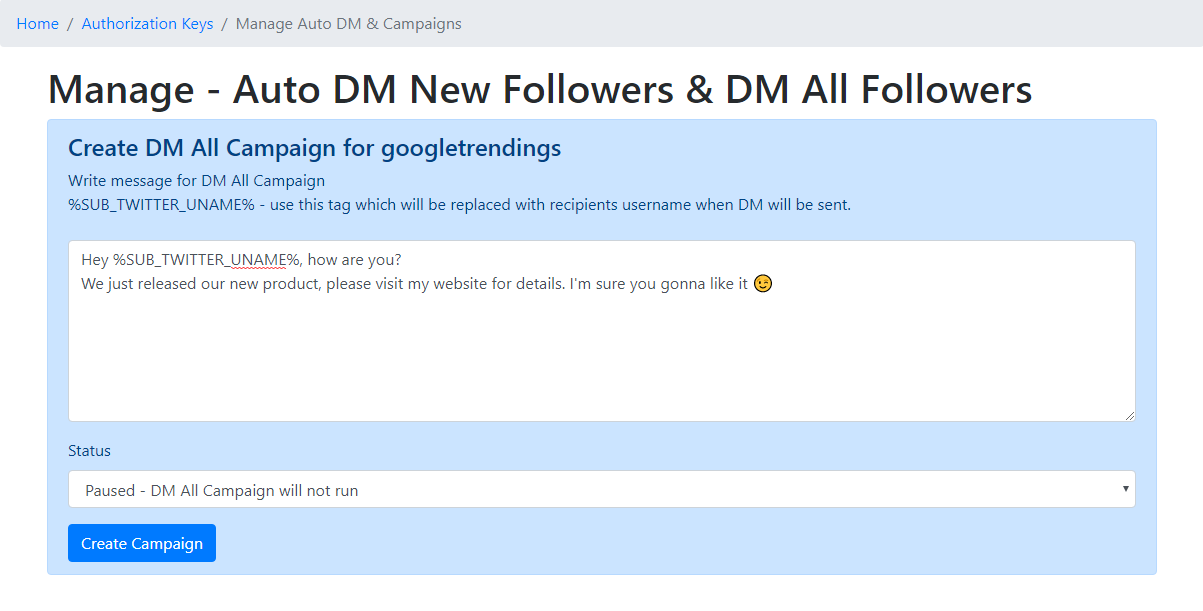 Campaign is ready to run. Make sure the status is enabled.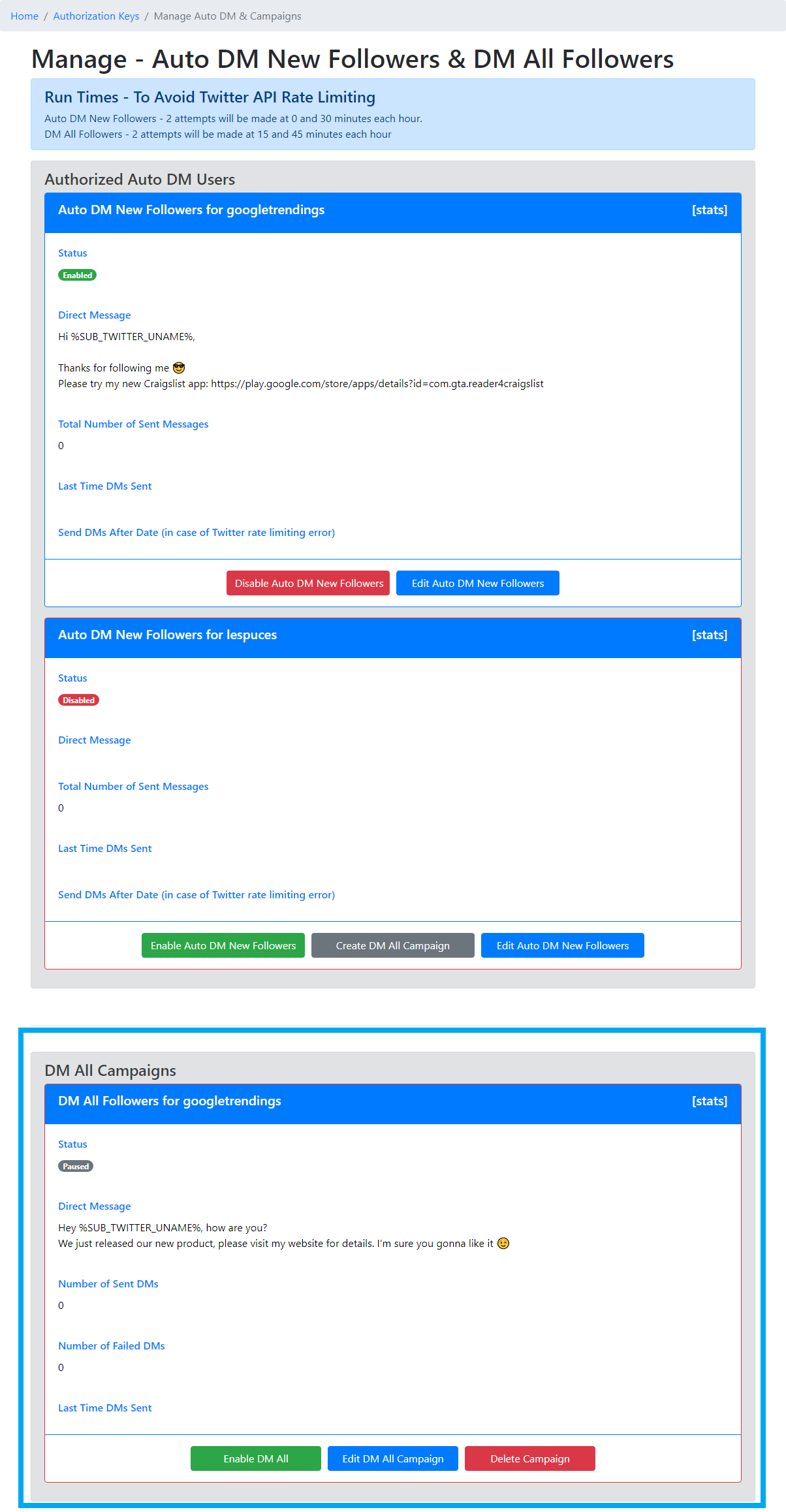 Tracking Auto DM Progress - Stats
On top-right corner for each user & service there is a link [stats]. Click on that link to access the stats page for given account and service.
Please note we show only stats for last 12 runs or less if you have restarted the app.

The End!